Naturopath Clinic Perth
Michael Blanch is a highly trained and experienced Naturopath and Homeopath based in Perth. He established Cottesloe Naturopathic Clinic in 1991. One of the key founders of Homeopathy and Naturopathy in Perth, he is the recent past President of the Australian Homeopathic Association (WA). He has had this role for more than 15 years, and has lectured in natural therapy colleges since 1986.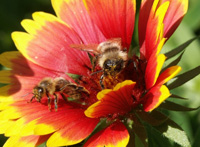 The Profile page provides more information about Michael Blanch and his philosophy of treatment. He specialises in the integration of naturopathic principles with both classical and modern homeopathy, using all of the resources of scientific evidence-based medicine together with traditional knowledge and his long experience.
Cottesloe Naturopathic Clinic is a general practice. All health problems are dealt with.  The person is treated and the name of the problem is secondary. However there are some areas of expertise and there are certain  conditions that are specialised in, through long experience and successful results.
You will understand these areas of expertise if you explore the page Conditions Treated, which has links to many other pages on specific conditions. If you are looking for an experienced Perth naturopath, then this Cottesloe clinic should be towards the top of your list. You won't find a more experienced natural health practitioner.
The philosophy of the clinic is that the problem cannot be treated as if it is separate from the person as a whole. It is people who are treated. As a result, their complaints are improved. That improvement may be permanent over a period of time.
But in every case, the focus is always on the individual, regardless of the diagnosis or the name of the disease. This is the most basic difference between our approach and that of orthodox medicine.
Naturopath or Homeopath?
"Holistic" therapies treat the person as a whole.  Homeopathy is the most holistic of all therapies. It is also the most natural and the most free of side effects. It is aimed at balancing the individual on all levels: mentally, emotionally and physically.
Because homeopathy is applicable and safe for all age groups, family treatment is our forte. If you wish to understand more about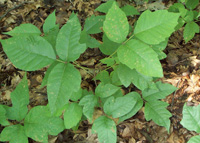 homeopathy, please visit the page Homeopathy Explained.
Michael Blanch is a naturopath and homeopath with more than thirty years' experience and "knows what works". He applies naturopathic principles of health, lifestyle, diet and stress management alongside homeopathic medicine accurately prescribed to the individual as a whole.This treatment stimulates the innate healing mechanisms of the body.
More than 90% of people report very positive changes from the first to the second visit, in a matter of weeks. Our experience shows that in most cases a permanently improved situation of health can be achieved.
The page Naturopathy Explained describes the approach, and fees and charges are explained on Programs and Offers.
If you wish to explore the approach further, read down; and please visit the page Patient Information, if you are ready to make a booking or if you have already been to this clinic.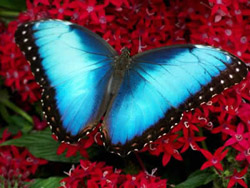 Our bodies need to be given space to heal. In conjunction with naturopathic principles, homeopathy assists these natural processes. The integrated approach of naturopathy with homeopathic treatment offers a genuine alternative to drug treatment, which mostly attempts to counter what the body is trying to do.
The focus may be said to be either alternative or complementary, depending on the circumstance and the individual case. Where patients need to continue with orthodox drugs, the treatment offered through this clinic will not interfere and doses of medication can often be reduced. In the process, the wellbeing of the patient will likely be improved.
If drug treatment can be reduced, in most cases the patient will be referred back to their GP for that reduction and for monitoring. Also, please note that we do not treat life threatening situations unless the patient agrees to also follow the advice of their GP and specialist, and signs a disclaimer to that effect.
This clinic sees itself as part of a responsible network of health solutions for today's educated consumer. We receive referrals from a range of therapists, including medical doctors, chiropractors, osteopaths, yoga and meditation teachers, psychologists, counsellors and psychotherapists throughout Perth, and in turn refers to these practitioners where necessary.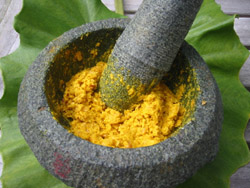 We understand the importance of medical investigations to diagnose serious conditions, as a safety net for our clients, and in surgical emergencies. We are pragmatists and will never let our philosophy compromise our judgement, where the safety or health of our patients is concerned!
Homeopathy and naturopathy can be effective and non invasive treatments for most conditions, both acute and chronic. Prompt relief is offered for  acute (self-limiting) conditions such as coughs, colds, ear infections and glue ear, tonsillitis, sinusitis and bladder infections (cystitis) . This is often quicker than with drugs and with no side effects.
Chronic (long-lasting) conditions such as allergies, hay fever, asthma, fatigue and chronic fatigue syndrome (CFS), eczema and dermatitis, acne, psoriasis, migraines and headaches, back pain, sciatica, irritable bowel syndrome (IBS), menstrual problems, including period pains, PMS, fertility and infertility issues, including natural fertility management, fibroids and PCOS, menopausal hot flushes, prostatitis, interstitial cystitis, sleep problems, insomnia, anxiety, phobias, obsessions and compulsions (OCD), etc., will usually be quickly improved and after a time may even be free of symptoms. Click here for a fuller list of conditions treated.
Treatment consists of low dose medicines that are palatable and entirely safe. All age groups are catered for, including babies, pregnant women, children and the elderly. In fact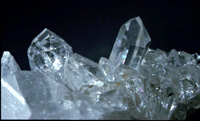 children are the largest single age group seen – and they all love taking homeopathic medicine! It is a family practice and often whole family groups are treated, where substantial discounts are offered.
For a limited time only,
mention this website
and receive a
10% discount
on your first consultation
Cottesloe Naturopathic Clinic
Unit 5, Napoleon Close Arcade
12-18 Napoleon St,
Cottesloe
Western Australia 6011
Follow up phone consultation now available on country WA patients, after initial visit.
All treatment and advice are individually prescribed through consultation only.
Like us on Facebook for a 10% discount on a follow up consultation
Follow us on Twitter , Google+, Pinterest and Scoop.it! and connect on Linkedin