Treatment of Back Pain, Trauma and Injury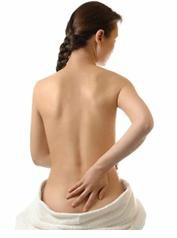 Many cases of trauma are seen at this Perth naturopathic clinic. Such injuries may include tissue bruising, back pain, whiplash, head injury, sprains and strains, tendinitis, tennis elbow, broken bones or fractures, cuts and lacerations, bruises, black eyes and ligament lesions.
In the more serious, emergency medical care is needed, but following this, homeopathy excels in the treatment of all forms of injury or trauma, as well as the trauma of surgery. Back pain itself is one of the most common things we treat, and many are surprised that homeopathy excels in the treatment of such a physical problem.
Unlike conventional treatment with painkillers and anti inflammatories that merely mask the perception of pain and which can cause the patient to overuse the injured part, we believe the evidence shows that homeopathic remedies speed resolution of the injury. Some of this evidence is referenced below.
Back Pain: the Homeopathic Approach
In choosing a remedy for back pain or other injuries, homeopathy takes note of where the pain is, what it feels like, what things make it better or worse, like heat and cold, the times of day the pains worsens and any underlying pathology that may be present as revealed by medical investigation. Although there is a small spectrum of remedies for bruising, tissue trauma and back pain, the specific one chosen must match all features as determined by our consultation process. In this way the remedy is specific to the healing response the body has already set in process. So in this way it appears to augment and accelerate the process.
There are remedies that have specificity for different areas of the back and different types of back pain. They may be used to treat such neck or cervical spine problems as whiplash, torticollis or cervical disc syndrome; in the thoracic, lumbar and sacral areas scoliosis, anklyosing spondylitis, lumbago and osteoporosis; in the hip and pelvis osteitis pubis, coccyx injuries and coxarthritis.
Homeopathy in Back Pain, Trauma & Injury: the Research Evidence
Homeopaths have their own daily experience of the positive effects of homeopathy on chronic back pain; but there has been one long term study that has provided hard evidence. This study evaluated the effect of individually prescribed homeopathic remedies for the treatment of chronic back pain. It found a significant improvement in patients' quality of life and reduced use of health care services. Reference: Witt, CM, et al. "Homeopathic Treatment of Patients with Chronic Low Back Pain: a Prospective Observational Study with Two Years' Follow Up." Clin. J Pain, 2009, May 25 (4): 334-9.
Although homeopathy will often prevent the need for surgery, sometimes surgery is necessary. Even here, several studies have shown that homeopathy can complement this procedure and help the patient recover more quickly. Furthermore, Homeopathy can be used as a treatment in conjunction with Osteopathy and Chiro. If you are looking for a specialist in this area, we recommend Dr. Adam Rocchi from the Spin Scan Chiropractic Clinic.
In one, researchers studied the effect of the most important homeopathic remedy used for tissue trauma and bruising on patients undergoing an extensive deep level facelift. It was a randomised controlled trial conducted by the Head of Facial Plastic Surgery at the University of California and published by the American Medical Association in a leading surgery journal.
Patients receiving the homeopathic remedy experienced a statistically significant improvement in ecchymosis (bruising) as measured by a computer that calculated the number of square centimetres of bruising on days 1, 5, 7 and 10. People who didn't take the remedy had 11-41% more bruising and 50% longer to match the level of bruising of those treated. Reference: Seeley, DM, et al. "Effect of homeopathic Arnica montana on bruising in face-lifts: results of a randomised, double-blind, placebo-controlled clinical trial". Arch Facial Plast. Surg. 2006, Jan-Feb; 8(1): 54-9.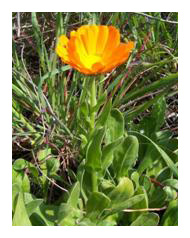 There have been several other studies that support the healing effect of homeopathic remedies on trauma after surgery. These are available to be viewed by patients in our clinic.
Used in conjunction with first aid measures, homeopathy can help healing in sprains, strains and tendinitis (inflammation of a tendon as occurs in tennis elbow, rotator cuff and tenosynovitis). Benefit can be obtained by using homeopathic preparations both internally and externally, as verified by more than one clinical study. These trials have shown the ability of homeopathy to affect the behaviour of immune cells and demonstrate ant-inflammatory effects, and have demonstrated the superior effect of a homeopathic ointment to conventional care in sprains.
References: Porozov S, et al. " Inhibition of IL-1 beta and TNF alpha Secretion from Resting and Activated Immune Lymphocytes by the Homeopathic Medication…" Clin Dev Immunol. 2004, June; 1, 1 (2); 143-9. Schneider, C, et al. "A Homeopathic Ointment Preparation Compared with 1% Diclofenac gel for Acute Symptomatic treatment of Tendinopathy." Explore NY. 2005 Nov; 1(6): 446-52.
More information on specific conditions:

For a limited time only,
mention this website
and receive a
10% discount
on your first consultation

Cottesloe Naturopathic Clinic
Unit 5, Napoleon Close Arcade
12-18 Napoleon St,
Cottesloe
Western Australia 6011

Follow up phone consultation now available for country WA patients, after initial visit.
All treatment and advice are individually prescribed through consultation only.

Like us on Facebook for a 10% discount on a follow up consultation
Follow us on Twitter , Google+, Pinterest and Scoop.it! and connect on Linkedin