Infertility & Fertility Treatment Perth
The natural treatment of infertility – and fertility management – is one of the most rewarding and satisfying areas of my practice. In fact this area has become the most common condition I deal with. At this Perth clinic I treat all the major causes of infertility, using homeopathic and herbal medicine and naturopathic lifestyle wisdom, as described below.
The approach to natural fertility management illustrates a major difference between the philosophy of orthodox medicine and that of naturopathy as it should be practised. True naturopathy is about optimising diet and lifestyle, not about pills and supplements. Where remedies are needed it is aided by homeopathy, the deepest of all medical systems in my experience.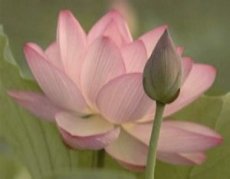 Natural Fertility Treatment
Natural treatments based on these disciplines respect the wisdom of the body and the life force and help promote true health, which is a state of balance on all levels, mentally, emotionally and physically. I find that only restoration of true health will fix the underlying causes of fertility and infertility problems.
Think of it this way: the seed will only germinate and flourish in healthy soil. We need to live in harmony with natural laws before nature will take its course. Homeopathic approaches to improve fertility will specifically:
Modify inherited weaknesses (known as miasms)
Undo the effects of the oral contraceptive pill (in my experience, this is one of the main problems)
Treat or manage any underlying problem such as PCOS, fibroids or endometriosis
Tone the reproductive system, balance hormones and help ensure ovulation
Improve the quality of vaginal mucus and remove thrush, and
Treat the whole person with a constitutional medicine, which will raise their energy and vitality and help deal with any other health problem: as in any condition that presents for treatment at this clinic the person is treated as a whole.
I use this homeopathic approach to infertility in conjunction with naturopathic wisdom that includes all the principles of a healthy diet and lifestyle, including exercise, relaxation and meditation where appropriate.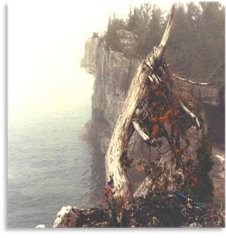 I have developed this natural infertility treatment system through my own experience over 25 years, but I am indebted to the research and work of Australian homeopath Liz Lalor, who specialises in this area and has become internationally renowned.  I have also incorporated many of the findings of herbalist Ruth Trickey, author of the magnificent book "Women, Hormones and the Menstrual Cycle."
If a Perth woman books for treatment of fertility or infertility, I ask for at least four months, with follow up visits each month to review changes in her cycle. At each monthly session, all aspects of the menstrual cycle will be reviewed: ovulation, cycle length, pre-menstrual and period symptoms, and the treatment modified if needed.
For those who live outside of Perth or in country WA and require fertility treatment, I am required to see patients in person for the first visit, but follow-up consultations can be by phone.
One of the most important aspects of treatment in fertility issues is always the emotional level. Woman who have been trying to fall pregnant for a year or more are usually stressed, anxious and depressed, which further reduces their chances. Homeopathy addresses this problem, because several of the main infertility remedies cover and help heal this mental state. Most women, more than 50%, are pregnant in two months.
My current success rate over the last five years, since integrating Liz's methods is 86%, similar to her own. Remember that many of these women have been trying to fall pregnant for years, or have already been on IVF without success.
More information on specific conditions:

For a limited time only,
mention this website
and receive a
10% discount
on your first consultation

Cottesloe Naturopathic Clinic
Unit 5, Napoleon Close Arcade
12-18 Napoleon St,
Cottesloe
Western Australia 6011

Follow up phone consultation now available for country WA patients, after initial visit.
All treatment and advice are individually prescribed through consultation only.

Like us on Facebook for a 10% discount on a follow up consultation
Follow us on Twitter , Google+, Pinterest and Scoop.it! and connect on Linkedin