Homeopath & Naturopath Claremont
Claremont has been serviced by naturopath and homeopath Michael Blanch for more than twenty years. Cottesloe Naturopathic clinic is in the next suburb, just two kilometres down the road.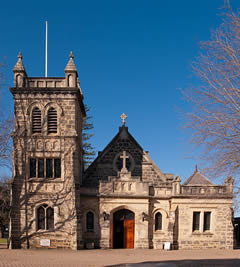 The railway line connects both suburbs, with Grant St and Swanbourne in between.  The practice itself is one hundred metres from the Cottesloe station and two hundred metres from the bus stop on Stirling Highway, five minutes from Claremont.
Claremont residents have always been a large part of the clientele of this clinic. It is a suburb with a large number of families. Cottesloe Naturopathic Clinic is focused on family-oriented practice, dealing with all ages, including school age children as well as babies, parents and grandparents. Family discounts are given at all times when more than one family member living under the one roof is treated.
There are many schools in the Claremont area, including private schools like Methodist Ladies College, Scotch College, Christchurch Grammar School and Presbyterian Ladies College, as well as Freshwater Bay Primary School. Michael Blanch has treated many students from all these colleges over the years, and some have now brought their own children for treatment.
Homeopathy in particular is very effective in dealing with the problems of babies, infants and growing children. Other areas of specialty include the problems of women, including menstrual issues, PCOS, fertility and infertility problems, menopause, behavioural issues including ADHD, autism, allergies including asthma, hay fever and eczema, chronic fatigue and many other problems.
A large number of professional people live or work in Claremont. The focus of naturopathy and homeopathy is to treat the person as a whole. Many workers in responsible and demanding positions suffer the effects of stress. Stress itself is not the issue, but the way the body deals with it, on all levels: mentally, emotionally and physically.
Naturopathy ensures the body has the optimal nutrients to deal with stress on the physical level, and also helps balance brain chemicals and neurotransmitters. But homeopathy works even more deeply on the emotional level.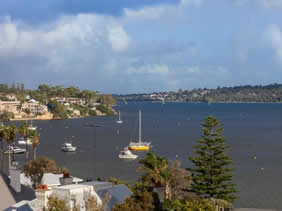 Part of the focus of a consultation is to determine the person's "constitutional" homeopathic remedy that helps balance and stabilise the person on all levels. After treatment, the person feels better, and copes better with the effects of stress. This is also the key to dealing with many physical problems, most of which are stress related.
Our naturopath Michael Blanch himself has lived in Claremont and his daughter works as a veterinary nurse in Claremont Veterinary Clinic.
Back TO Blogs